Taxi Transfers To and From Kansas City Airport



Kansas City Airport Taxis - Fares, Distances and Where to Find Them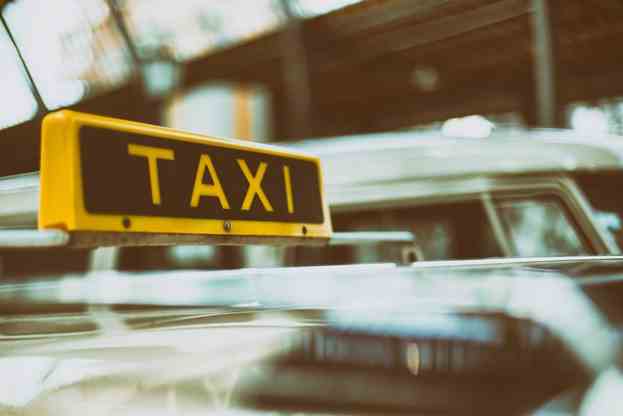 Before proceeding to exit the baggage claim area of Kansas City Airport, please make sure to collect your entire luggage.
Some of the transfer options available at Kansas City airport are by ground transportation that isn't a bus and these include taxis, limousines and ride shares.
When pre-arranging, or ordering, your vehicle of transfer it is important to know at which terminal and which airline you are to be picked up from.
Taxis
Taxis can be found outside the terminal exits, but if you can't find a taxi available there are courtesy phones located both inside and outside the terminals. The dispatcher will ask for your exact location as there are several points of taxi pick-up at the airport's terminals.
If you are calling from a personal phone rather than the courtesy phones please call +1 816 243-2435.
Rates are $2.50, plus $2.10 per mile, but may vary due to traffic and waiting times.
It is important to know that taxicab operators are required to take all trips regardless of length. If a short trip is refused it is requested by the City that you obtain the name and the cab number and report it. This is also requested if the taxi driver tries to solicit your business without an invitation.
The journey time from the airport to downtown Kansas City is approximately 25 minutes and the fare is around $50-55, both depending on the traffic at the time of the journey.
Limousine
There are many limousine companies servicing travelers although they are not endorsed by the airport and therefore the airport does not guarantee their quality of service or availability.
These services have to be pre-arranged by the traveler or a representative. Some services the local area and some nationwide. Make sure to research the company before arranging your transfer.
Rideshare
Rideshare companies may collect travelers from the airport after it has been pre-arranged by the traveler or a representative through the company's app or website.